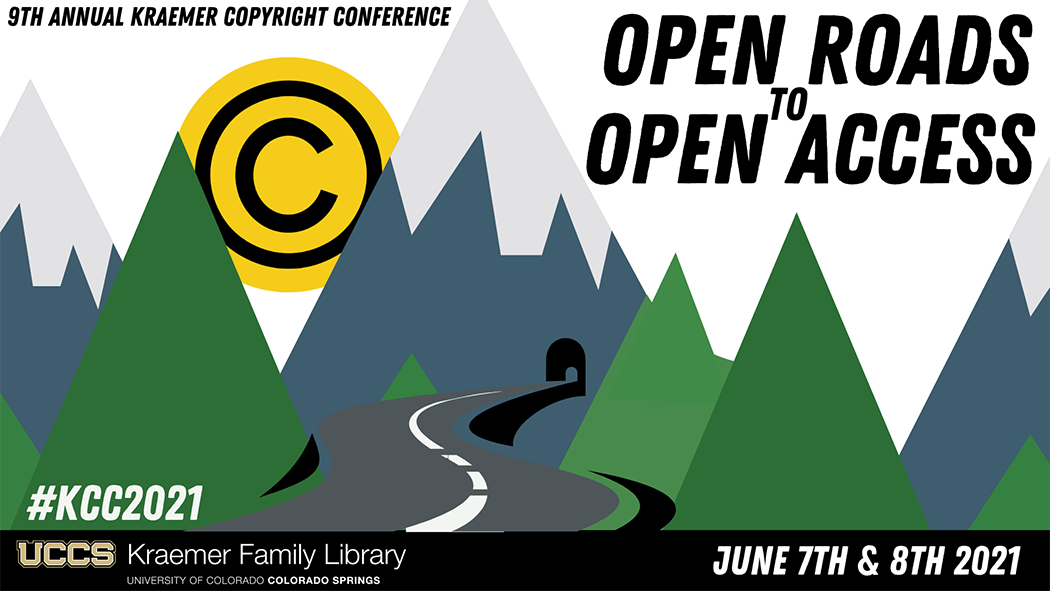 ---
Join us at the
9th Annual Kraemer Copyright Online Conference
University of Colorado Colorado Springs
Monday, June 7 & Tuesday, June 8, 2021
Registration is FREE and opens Monday, April 12, 2021
(Space limited to 300 attendees)
Due to the COVID-19 crisis, the 9th Annual Kraemer Copyright Conference is being held online. The Planning Committee is working on creating the best experience for all attendees.
The Kraemer Copyright Conference is a dynamic and enriching FREE conference that offers academic, public, special, and school librarians the opportunity to learn about U.S. Copyright Law, recent updates to the law, and how it impacts the services we offer our library users. This conference provides an opportunity for professionals at every level and across libraries to discuss the importance of copyright in libraries.
Conference Theme
Open Roads To Open Access
This year's Kraemer Copyright Conference will discuss the copyright implications of open access. Under open access, published works are available to users with no financial, legal, or technical restrictions. Some benefits include immediacy, rapid disperse of innovative ideas inciting new studies, impact and citations, and author and institution visibility. Do not miss the opportunity to learn more about open access. 
We will have an excellent group of keynote speakers, including:
---